Australia's only accredited online antenatal and online parenting courses.
Nourish Baby brings you education on pregnancy, childbirth and early parenting from qualified obstetric, midwifery and child health professionals. 
Online Parenting Courses & Bundles
These perks make learning easy
Lifetime access
Learn at your own pace and revisit the course content anytime you choose.
Flexible learning
All courses adapt seamlessly to any device - from desktop to tablet to smartphone.
Expert instruction
Learn from qualified antenatal and early parenting health professionals.
Parent Stories
Hear from real parents sharing their own experience of pregnancy, birth and parenthood.
Antenatal Classes never looked so good.
Our online parenting courses are fun to experience and simple to follow. Each comprehensive lesson features engaging videos, interactive graphics and learning activities, knowledge checks, bonus resources and more.
From pregnancy to parenthood, we deliver quality education you can trust.
View our courses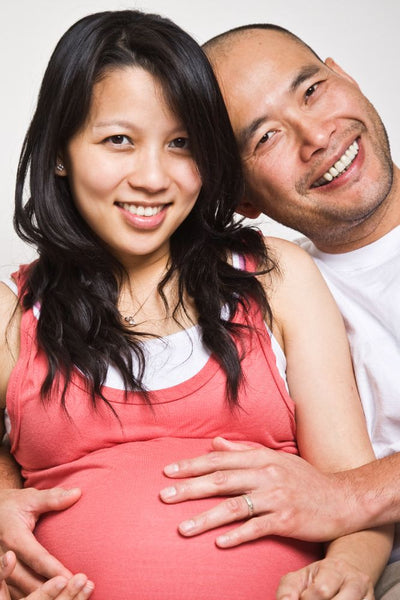 Sleep and Settling Support
While our on demand antenatal classes and early parenting courses are designed to support you through your entire journey, we understand that sometimes additional help is needed when it comes to some of the common early parenting challenges such as sleep.
Studies have revealed that over 30% of new parents experience difficulties with their baby's sleep. Whatever the cause, the impact on both child and family can be enormous.
If you are struggling with your newborn baby's sleep, you may benefit from our personalised phone consultation service. Our sleep consultants are qualified and experienced health professionals who can speak with you about your unique situation and offer recommendations to help address your sleep and settling concerns.
Learn about Sleep Support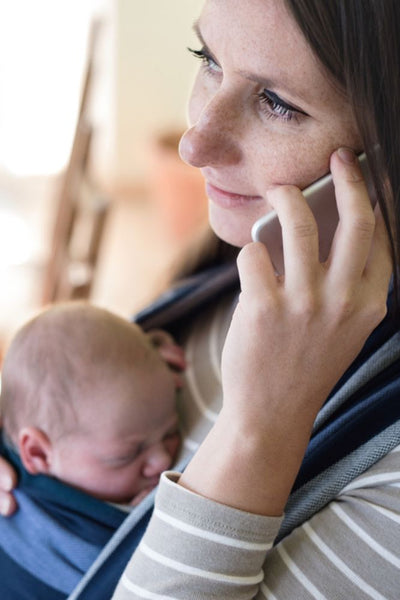 Investing in the futures of families
Supporting parents extends beyond our online education. As a proud partner of the Barbara May Foundation, we donate $1 from every online parenting course purchased to help with lifesaving maternal healthcare in sub-Saharan Africa.
ABOUT THE FOUNDATION
Online Parenting Courses for every stage of your journey
Designed to support you and your partner every step of the way, our comprehensive courses provide all the knowledge and tools you'll ever need for pregnancy and early parenting.
01. Guide to a Healthy Pregnancy
Everything you need to know to enjoy a happy, healthy pregnancy.
02. Guide to a Positive Labour & Birth
The most comprehensive and engaging antenatal class online.
03. Guide to Feeding Success
Whether you choose to breast feed, formula feed or mix feed your baby.
FAQs
Some studies suggest that antenatal classes result in better birthing outcomes and reduced complications during labour and delivery. Many expectant parents say attending antenatal classes helps them feel more confident and prepared going in to their first childbirth and parenting experience. Of course the benefit of online antenatal classes means you can learn in your own time and at your own pace.
Nourish Baby antenatal classes and online parenting courses are delivered by qualified health professionals. Our courses also go well beyond childbirth education to include; pregnancy health and fitness, antenatal and postnatal pelvic health, breastfeeding and formula feeding from birth - age 3, emotional health and wellbeing, parenting and relationships, baby and toddler growth and development, safe sleep and settling from birth - age 3.
Antenatal classes, also known as prenatal classes or childbirth education, are designed to prepare you for your upcoming labour and birth and first few weeks with your newborn baby. Information typically includes the stages and process of labour, birth and delivery, pain relief, newborn and postnatal care, breastfeeding and parenting skills. Our online antenatal classes and early parenting courses guide you and your family through pregnancy, birth and the first 3 years of your child's life.
There are a number of options when it comes to antenatal classes, with the cost and availability varying depending on where you live. Nourish Baby online antenatal classes start at just $49 for lifetime access.
Online antenatal classes (also known as birthing classes or childbirth education classes) are structured so that all of the course content traditionally delivered in a hospital setting, is delivered online.
Most online antenatal classes (and traditional childbirth education classes) focus only on preparing you for labour and birth. We are not your average antenatal class!
Nourish Baby is your complete guide to pregnancy, birth and the first 3 years of your baby's life — personalised for exactly where you are on your parenting journey.
We are also the only provider who is endorsed by the Childbirth and Parenting Educators of Australia and is an Australian Council of Healthcare Standards (ACHS) EQuIP6 accredited organisation.
We've put together oodles of nourishment for your mind, body and baby.
Everything you ever wanted to know about getting pregnant, planning for the big day and the joys of your new arrival.